It's been a wild ride the last couple of weeks, and unfortunately, my reading has suffered. I have finished a few books, two of which have posted reviews, and I'll try to work on the others this upcoming week. Here's what I've been reading. Excuse the weird spacing. WordPress had a problem with two images on one line. What are you reading? What should be on my to-read list this week? Please share in the comments.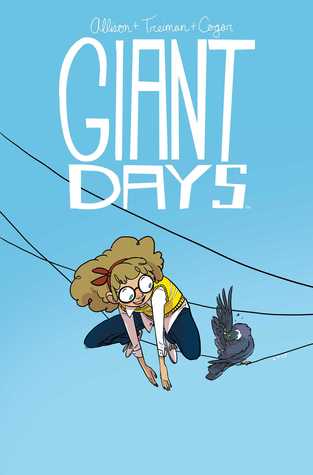 Giant Days, Vols. 3 & 4 – I love this series so much. It's about three very different girls who meet  and become best friends at University in the UK and their subsequent adventures. I see a little of myself in all three, and I never went away to college, so it's fun to read about that campus life. I hope this one goes on for a while and that the newest volume will hit a public library near me very soon.
Waltzing at Midnight is a lesfic featuring older lesbians (one forty, the other several years older), which I usually love. While I didn't love this one, I didn't dislike it, and it was an entertaining read. I haven't tackled a full review just yet, because I don't have too much to say just yet.
Holy Cow by David Duchovny. Full review here. Spoilers, thoroughly enjoyed.
Crossing the Wide Forever, another lesfic, moves at a nice steady pace but took me a while to finish. Full review here.
In Lavender Secrets, girl meets professor. Girl crushes on professor. Girl plans straight professor's wedding, and maybe professor ends up liking girl back after all? Decent, enjoyable read.
Loved it. Love her. More, please. Full review here.